What Does a Career in Marine Science Entail?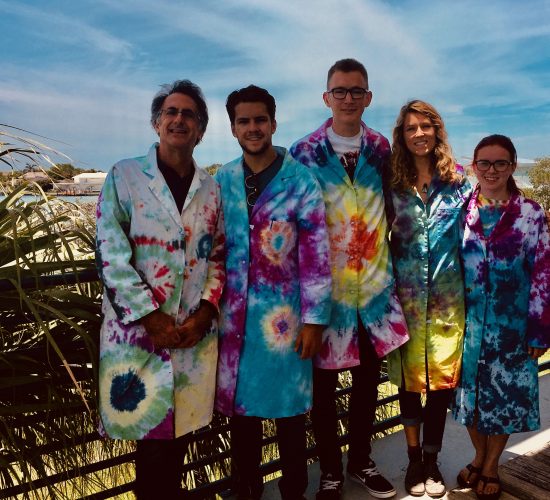 Marine scientists perform a variety of duties and perform scientific research on marine environments and habitats. They work in the field as well as in labs. Many work in research and development, while some focus on monitoring and conservation. Some are also consultants for companies and organizations that deal with marine life. If you have a passion for the sea, you can start a career in marine science by studying the various positions available.
Entry-level positions in marine science
Entry-level positions in marine science are widely available and often require only a Bachelor's degree. However, for the highest-paying positions, you will need a Master's degree or a Ph.D. The most lucrative positions are oceanographers, who can earn up to PS6,727 per month. In addition to their salary, oceanographers can earn additional cash compensation, averaging $2,086 a year.
While more prestigious positions pay more, entry-level marine biology and conservation positions are often free. Despite the high demand, many non-academic positions in marine biology and conservation are available for those who don't have a doctorate. In addition, there are often opportunities to perform free work, which is essential for the success of a career in the field.
A Ph.D. is an asset in marine biology, and many marine research organizations offer Ph.D. opportunities. In some cases, Ph.D. students can study part-time while holding full-time jobs. Identifying a supervisor in your chosen area of expertise is important. The Natural Environment Research Council (NERC) awards Ph.D. studentships to universities and other research organizations. You can obtain entry-level positions without a degree through seagoing technician and scientific support roles.
Requirements for a career in marine science
If you have a passion for oceans and animals, you may want to pursue a career in marine biology. This field requires a combination of research, fieldwork, and lab work. Most marine biologists work in three main areas: monitoring, development, and research. They may also work in applied research, applying their findings to industries dependent on marine life. If you are interested in becoming a marine biologist, you may want to stay informed about the latest developments in this field through magazines and online publications.
A degree in biology or biochemistry is usually required for a professional position in marine biology. A specialist interest in marine studies is also a plus. Some degree programs specialize in marine biology, while others offer ecology or environmental studies courses. Regardless of your chosen path, a broad degree will open doors for you, including opportunities for internships at local environmental organizations or working for a nonprofit organization.
A career in marine biology requires dedication, patience, and excellent problem-solving skills. As a marine biologist, you will need to be able to collaborate with others and work as part of a team. You will also need to have good communication skills. Lastly, it would help if you enjoyed studying sea life and spending time on the field. You should be able to analyze data and present findings at conferences and workshops.
Salary for marine scientists
The salary for marine scientists varies widely depending on the specialization. While the average salary for a marine scientist is around PS35,000, those with advanced education can earn as much as PS60,000 or more. The salary range of marine scientists varies considerably depending on location, employer, and experience level. According to ZipRecruiter, the average salary for a marine scientist is between $46,000 and $76,000 per year.
To be successful in this field, it is important to pursue ongoing training and experience. This will help you build a wide range of technical and subject knowledge. Moreover, you will need to learn to use various scientific tools and techniques to conduct your research. These include seismic and acoustic technology. You will also need to learn how to operate heavy equipment, such as A-frames and winches.
The salary of a marine scientist varies across different sectors, but it is usually higher than the national average. Some cities, such as Atkinson, NE, have higher salaries than others. Other cities with higher salaries include Stamford, CT, and Green River, WY. The salary for marine scientists in these cities is higher than the national average of $66,433 per year.
The salary for marine scientists depends on their level of education and experience. Entry-level jobs may involve assisting researchers in the lab or the field. Some of these jobs are permanent and full-time. However, the hours may vary.